Inspiring Cannabis Confidence - Coming this 2023!
Join me, Maria Calabrese, as I explore the legal cannabis market as it unfolds in my quest to understand how cannabis works, the best products coming to market, and how the heck to use them with a little bit of help from cannabis industry experts, educators, innovators and consumers. We will spill the tea with quality information and share candid individual experiences to help bridge the medical research and consumer information gap caused by decades of prohibition. Did I mention, all while eradicating the stigma associated with being a cannabis supporter and consumer!
SNEAK PEEK: COLLAGEN & CBD SKIN CARE PRODUCTS & RECIPES
I know how confusing and nerve-racking it can feel to be a beginner in the world of cannabis. That's why I decided to invite you to join me on my learning journey as I explore the hottest topics and products with experts around my kitchen table in an effort to find and share quality information. Together we will replace myths with quality information, and learn how to get the most out of emerging health and wellness products being ushered in during this new era of legalization.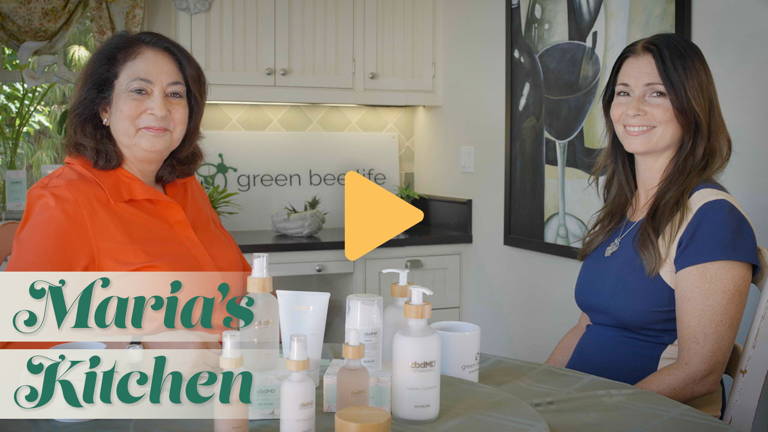 Is Adding CBD to Your Skin Care Routine Good for Your Skin?
Is Adding CBD to Your Skin Care Routine Good for Your Skin? - our Green Bee Life founder, Maria Calabrese is joined by cannabis educator and consumer, Barbie Sommars to discuss the benefits of adding CBD to your skin care protocols .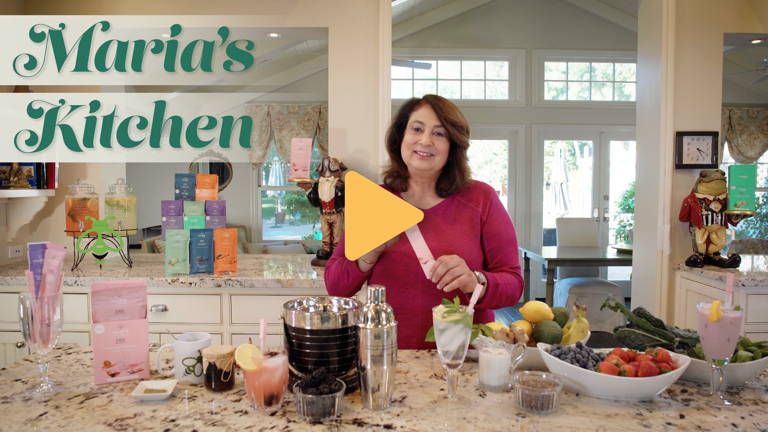 Three Collagen-Boosting CBD Drink Recipes for Healthy Skin
A collagen boosting smoothie, happy hour mocktail and lavender chamomile tea are shared.
Dr. Joan Irvine, Cannabis Educator explains how these combined ingredients supercharge and support looking great, feeling great plus healthier looking hair, skin and nails.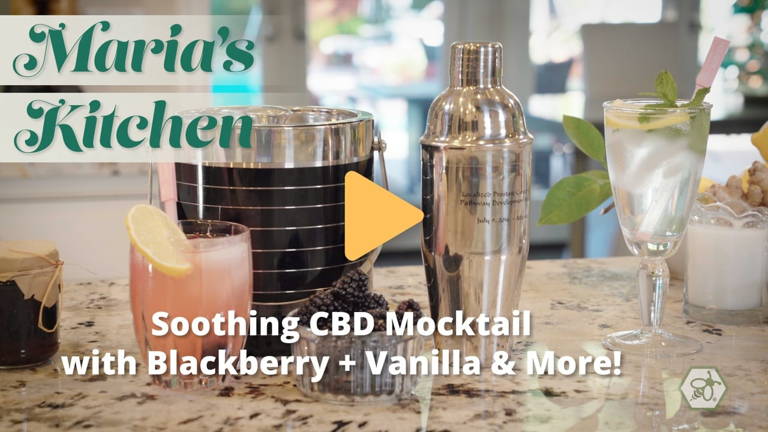 Non-Alcoholic Manhattan Mocktail Recipe with HOLISTIK Stir STIK
They'll think you are drinking a Manhattan and you'll fit in any crowd, but only you will know the secret ingredient that will get you home safely and wake up tomorrow rested and ready to conquer the day. Lightly sweet and sour, with a smooth earthy vanilla base!